Your Freaking Heart Chakra
The Suddenness
What Exactly
Is An Intuitive
An intuitive is someone who knows stuff about you. The important stuff…. the stuff that makes it easier to create meaningful lives and live them joyfully.
How do we know what we know? Some of us are clairvoyants, who receive visual images. Some are empaths, who feel the energy of others. Some are mediums who communicate with loved ones who have passed on. And some of us are triple threats like me.
All intuitives share the same passions: helping you trust that your life is unfolding exactly as it should, sharing information that will make the biggest difference for your wellbeing, and teaching you about your own intuition and how to unleash it. Private Consultations
Whether you need insight and clarity, or coaching on how to prioritize your own gut instincts, a one-on-one session gives you the opportunity to shine a light on what's most important. Beginner's Workshops
These are given on a variety of topics including intuitive development and meditation skills, and are held in half-day, full-day, and weekly classes. Intermediate & Advanced Classes
Getting a dormant intuition up and breathing is half the challenge. These classes address the often steeper learning curve that comes from having a strong intuition in the world. Seminars & Speaking Engagements for Wellness Programs
From brown bag lunch series at your workplace, to half- or day-long seminars, discovering the value of intuition and meditation practice for stress reduction as well as for overall wellness can be customized for any audience.
For over 30 years, people from all over the world have experienced Susan's gifts first-hand both in private sessions and in workshops. Susan is not only an intuitive, she's also a writer and a mom. She writes extensively on what it's really like to do the work she does, in addition to sharing the inside scoop on her very full human life. Word on the street is that she's also a pretty decent wannabe comedienne, which comes in handy raising her sons who are way smarter and way funnier than she is.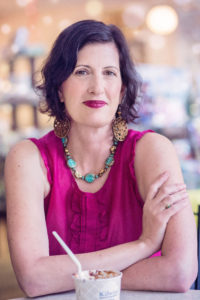 Susan has given me guidance for the past 25 years. She has always been insightful, positive, thoughtful and provided direction that I never considered. As time passes I have looked back at my notes from our sessions and realized she has been extremely accurate.